Automatic Hole Punching Production Line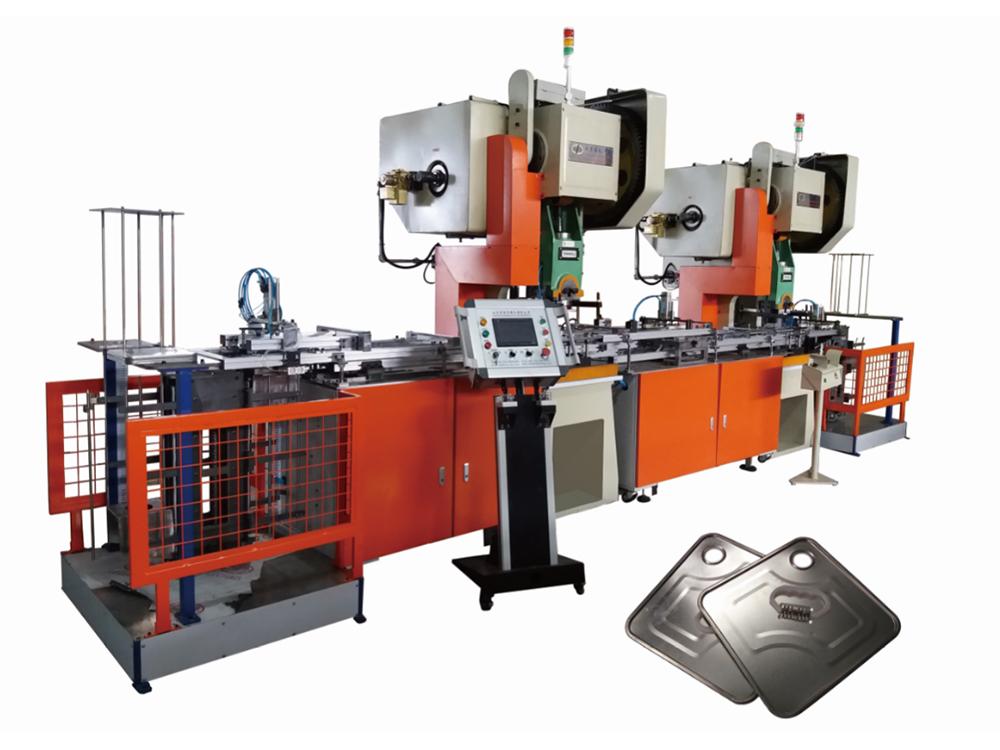 The automatic hole punching production line is designed to punch holes on can ends.
Examples
Features
The automatic hole punching production line reduces the carrying and loading operations among different processes, thus reducing production costs, improving production efficiency, and maximizing equipment utilization.
This production line features an intelligent, high speed and reliable electronic control system that includes an OMRON human to machine interface and PLC control system.
A unique safety clutch device automatically stops the machine when ends become stuck.
This production line is suitable for punching a wide range of can ends. Mold and tool changeover is quick and easy to meet the needs for different can ends.
Working Process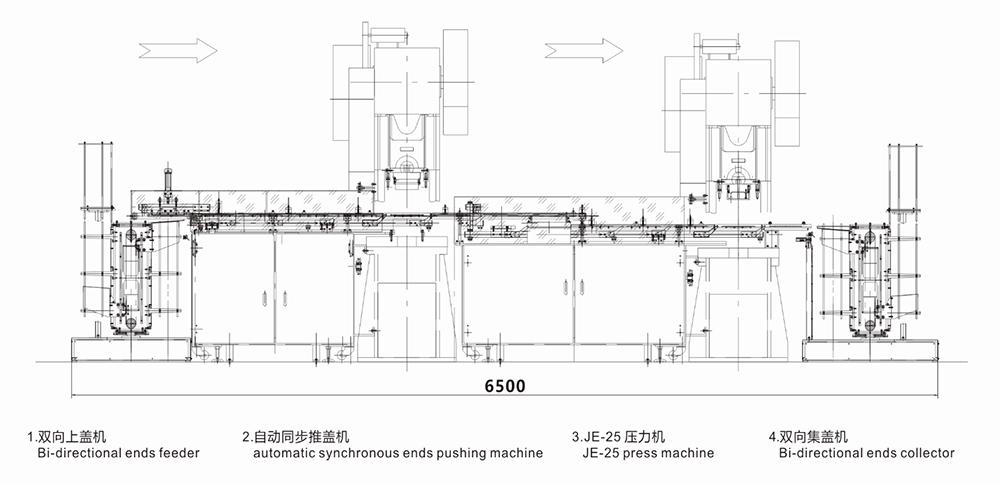 XinQing specializes in manufacturing and supplying can making lines and individual machines for the production of two-piece cans and three-piece cans. We are able to provide tailor-made can making equipment specific to your various applications in metal packaging and canning equipment industries. The range of our products not only the can making machine for food cans, beverage cans and aerosol cans, but also comprehensive turnkey solution. We are keen on working with customers who are looking for can making solutions to increase their productivity while reducing labor cost.