Wet-lacquering Seam Protection System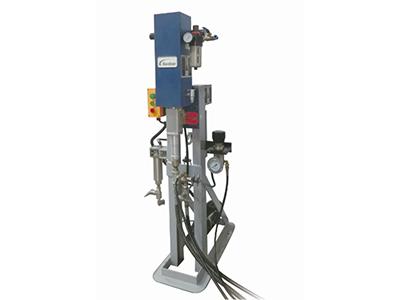 The can internal spray coating machine is equipped with a Nordson pump, spray gun and nozzle, spray arm, coating heating and insulation device and a high-pressure tube.
XinQing specializes in manufacturing and supplying can making lines and individual machines for the production of two-piece cans and three-piece cans. We are able to provide tailor-made can making equipment specific to your various applications in metal packaging and canning equipment industries. The range of our products not only the can making machine for food cans, beverage cans and aerosol cans, but also comprehensive turnkey solution. We are keen on working with customers who are looking for can making solutions to increase their productivity while reducing labor cost.