Deep Drawn Can Production Line

The deep drawn can production line is an intelligent can line consisting of an automatic sheet loader, feeder, automatic CNC platform, punch, molds, stacker, synchronized mechanism, conveyor, and intelligent operating system. It features a higher efficiency, fewer malfunctions, a better intelligence and higher safety levels than other can production lines available on the market today. This intelligent production line is used in the production of two-piece cans, including a variety of drawn cans and the ends for three-piece cans.
Products of the Production Line
A two-piece can includes a variety of round drawn cans and irregularly shaped drawn cans.
Various round can ends
Various irregularly shaped can ends
Working Process
Place the custom size tinplate sheet on the feeder's CNC feeding table and start the lifter. The lifter will send the sheet to the vacuum sucker.
The vacuum sucker will suck the sheet and send it to the CNC platform.
When the CNC platform has been started, the sheet will be clamped, then moved along a pre-set route. After the sheet has been punched and formed using the pressure machine an CNC platform, it will be sent to the conveyor for completion of subsequent processing.
The sheet will be released from clamping when punching is complete. Scraps are collected using the scrap collector.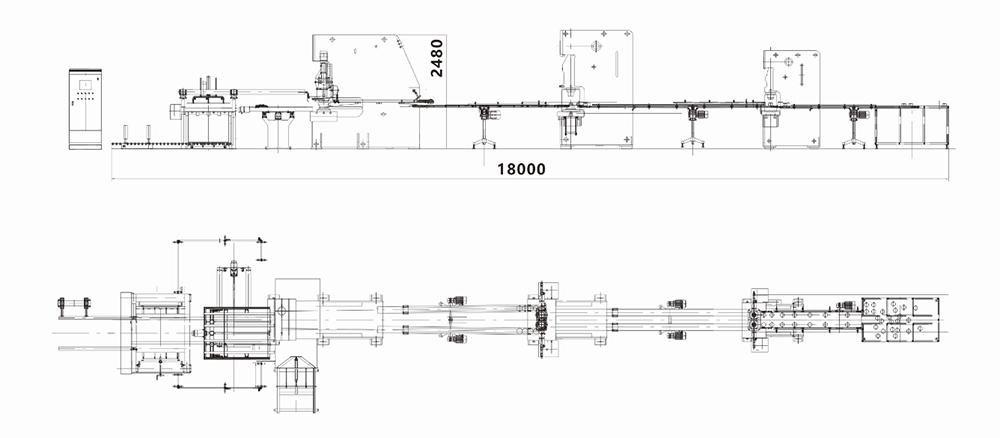 Single clamp feeding system, Drawn, Redrawn, Trimming
Features
The deep drawn can production line features a human to machine interface and easy operation.
All electrical parts are made by and sourced from OMROM and SCHEIDER. The servo motor and motion control system are made by OMROM.
The automatic fault detection system will automatically alarm in the event of a problem, as well as provide trouble shooting solutions.
The feeder repeats sheet feeding until all the sheets have been punched.
XinQing specializes in manufacturing and supplying can making lines and individual machines for the production of two-piece cans and three-piece cans. We are able to provide tailor-made can making equipment specific to your various applications in metal packaging and canning equipment industries. The range of our products not only the can making machine for food cans, beverage cans and aerosol cans, but also comprehensive turnkey solution. We are keen on working with customers who are looking for can making solutions to increase their productivity while reducing labor cost.