Induction Curing system for powders and lacquers
The induction curing oven uses SPWM technology to generate vortex heating via an alternating current in order to cure the weld seam coating. The heating length of a single oven is 1.3m with the lowest power consumption at 1kW. This induction curing oven is widely used in can production lines in a variety of specifications and can types, including beverage cans, aerosol cans, milk powder cans, chemical storage cans and more.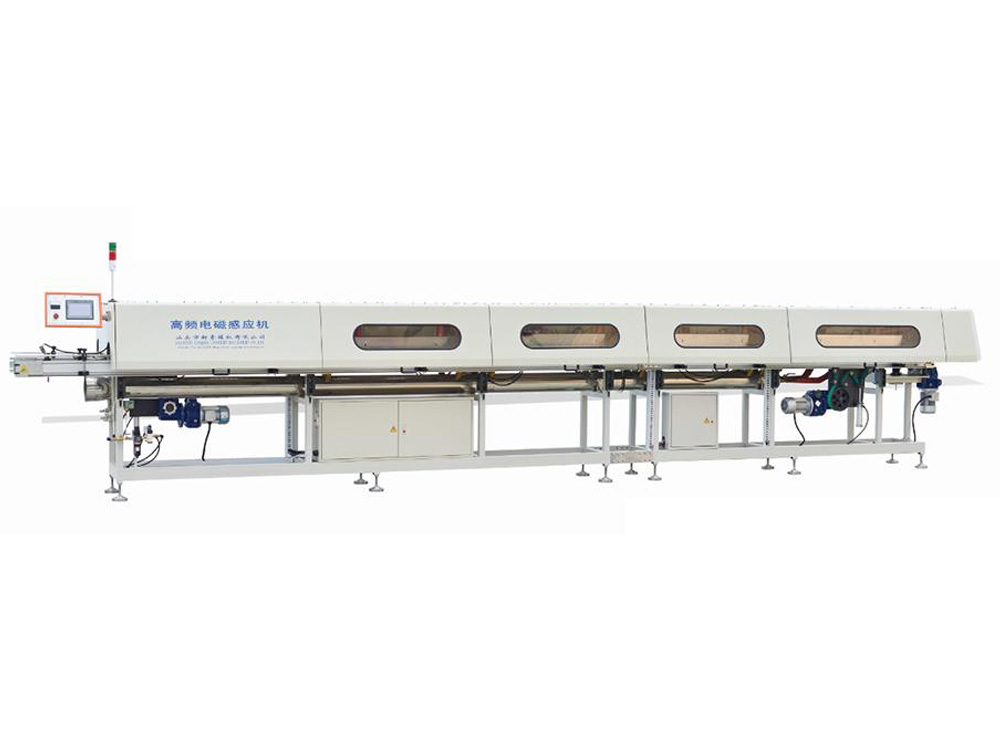 Curing
Features
The induction coil in the induction curing oven is made of a rare earth magnetic material to ensure both the long-term stability and curing effect.
It uses a bilateral SPWM pulse to suppress the zero-cross point oscillation to ensure the control circuit won't be affected by the general power supply.
This oven features an energy saving performance, meaning it will not heat if there is no can detected.
It features a human to machine interface, PLC system, and digital control.
This induction curing oven is equipped with a strong exhaust gas discharge device to prevent workshop pollution.
A variety of can body conveyance methods are available to choose from according to customer requirements.
An intelligent temperature control function is optional.
The core technology of this induction oven was independently researched and developed here in house. The patent number is 201120161903X.
XinQing specializes in manufacturing and supplying can making lines and individual machines for the production of two-piece cans and three-piece cans. We are able to provide tailor-made can making equipment specific to your various applications in metal packaging and canning equipment industries. The range of our products not only the can making machine for food cans, beverage cans and aerosol cans, but also comprehensive turnkey solution. We are keen on working with customers who are looking for can making solutions to increase their productivity while reducing labor cost.