Transfer System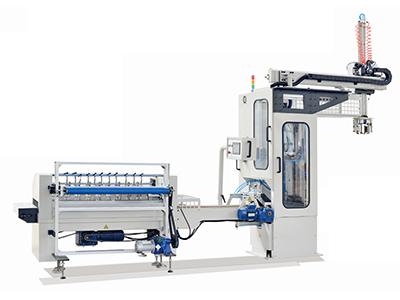 The transfer system is designed to connect the slitter and welder for an automatic material collection and feeding. It effectively reduces labor costs and improves productivity and is suitable for a wide range of can sizes.
Features
The transfer system features a human to machine interface, a PLC system, servo system, and digital control.
The clean nylon conveyor chain effectively protects can bodies against oil pollution.
The guide rail, bearing, electrical parts and pneumatic components are all supplied from prominent international brands.
This transfer system has two transfer methods: linear and right-angle. Users can choose which is needed according to their factory needs.
Technical Specifications
Models
BT-1
BT-2
BT-3
Can inner diameter range
Φ99~Φ153mm
Φ52~Φ85mm
Φ180~Φ380mm
Height range
65~265mm
50~220mm
100~550mm
Production output
300pieces/min
1000pieces/min
100pieces/min
Electrical mains
AC380V, 50Hz, 2.5KW
AC380V, 50Hz, 5KW
Air pressure & consumption
0.5MPa, 20L/min
XinQing specializes in manufacturing and supplying can making lines and individual machines for the production of two-piece cans and three-piece cans. We are able to provide tailor-made can making equipment specific to your various applications in metal packaging and canning equipment industries. The range of our products not only the can making machine for food cans, beverage cans and aerosol cans, but also comprehensive turnkey solution. We are keen on working with customers who are looking for can making solutions to increase their productivity while reducing labor cost.